Commercial Roofing Repair & Replacement Services
When your business requires roofing services, it's essential to hire a commercial roofing expert that knows how to handle your roof correctly. Roof Maintenance Services LLC is an experienced commercial roofer, serving all types of businesses in southern Indiana. To start with a free roof inspection and estimate, contact us today to make an appointment!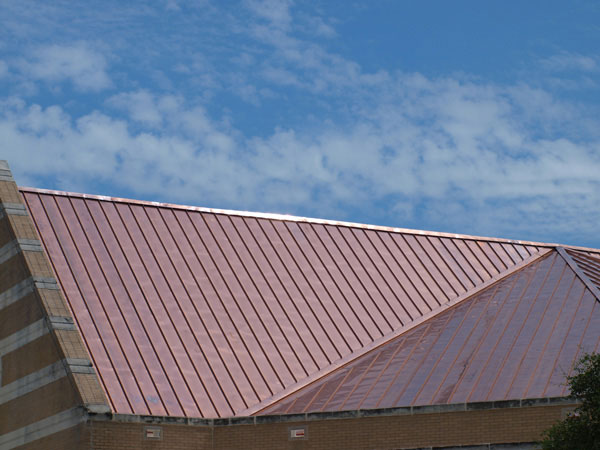 Types of Commercial Roofing We Handle
We can work on your commercial building while minimizing disruption to your operations, leaving you afterward with a restored roof and a cleaned up jobsite. Other than enjoying your new roof, you'll never know we were there!
Foam Roofing
Our foam roofing is made of spray polyurethane foam (SPF), which is a popular choice for flat and low-slope commercial roofs. Foam works well because of its insulation and energy-efficient qualities, its ease of installation and maintenance, and its flexibility. The foam is waterproof and can expand into tight areas, giving you a watertight roof.
Metal Roofing
With exceptional durability, metal roofing is a great choice for a variety of building types. Metal is popular for its fire resistance and insect resistance. It is waterproof and designed to look gorgeous on any commercial property.
Shingle Roofing
If your commercial property has a sloped roof, we recommend using asphalt shingle roofing. Low cost and long lasting, shingle roofing is a cost-effective option when your sloped commercial roof is due for replacement.
Sign Up for Preventative Roof Maintenance
Regularly scheduled maintenance is the best way to maximize the life of your roof and to minimize repairs. Roof Maintenance Services LLC provides highly skilled roofing maintenance, so you can keep your roof in great condition, year after year. Our cost-effective maintenance plan protects your investment for the long term. Get in touch with us today to get started!
Book Your Free Inspection & Estimate Today
Our local commercial roofing services are second to none. Whether you need a repair, maintenance or a full replacement, we are the company for the job. To make an appointment for an initial inspection, call us today at (502) 735-0305 or complete the online contact form. We will respond ASAP.