Expert Roof Repair & Replacement Services
Roof Maintenance Services LLC specializes in roof repair as our core service. We do everything we can to help our customers save money by providing highly-skilled, precise repair services that extend the life of your existing roof and avoid a full roof replacement.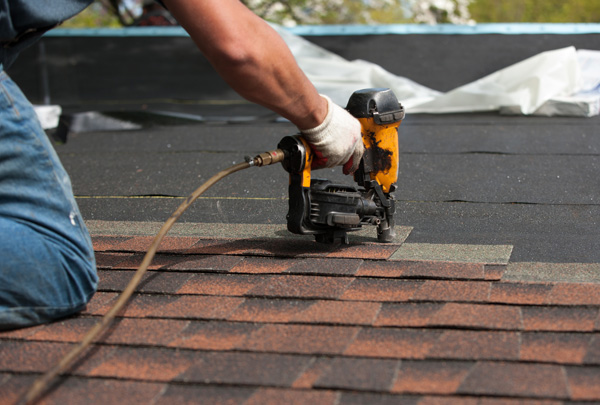 If it turns out that replacement is necessary, we also offer professional roof replacement services to restore your home or business back to great condition. We start with a free inspection of your roof, so contact us today to schedule an appointment!
Common Roofing Damage We Repair
With our certified roofing contractors on the job, you can have peace of mind knowing that any and all damage to your roof will be taken care of by true experts. Our team routinely fixes the following damage that is common in aged roofing systems:
Missing or damaged shingles (we can replace these)
Damaged flashing (we will replace it with new, durable flashing)
Moss or algae growth (we can wash this away)
If we discover more extensive damage, we may have to recommend a roof replacement rather than a minor repair.
24/7 Emergency Roof Repair Available
Has a tree branch fallen into your roof? Perhaps the roof is leaking and a storm is brewing. Whatever the reason you need emergency roof repair services, our team is prepared to help you fast.
Call us now, and we will have a qualified roofer at your home or business as soon as possible, any time, any day, including weekends and holidays. We can tarp your roof, secure any sections that need immediate repair, and get you started on a plan for permanent repairs. Call now!
Book Your Free Inspection & Estimate With Us!
We recommend calling for roof repair as soon as you suspect there may be issues. By fixing it early, you can make sure greater (and more expensive) problems don't develop with time. Contact us today for service you can trust! To make an appointment for your free inspection and roof repair or replacement estimate, call us at (502) 735-0305 or complete the online contact form. We always respond ASAP.